Light metalic structures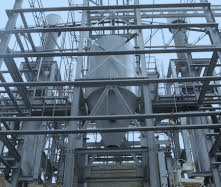 In category like light structures Prodis has very extensive experience.
This range of products offered our company may be in the form of removable parts, non-removable or modules.
We are able to manufacture, based on a long experience garment and metal structures, structures that meet the exact requirements of technological and functional dimensions of your projects.
We put at your disposal by drafting its own office, solutions and proposed changes in customer manufacturing projects in real-time so the completion deadline will not be delayed.
Because of its ability to manufacture different types of benchmarks and profiles with variable sections on machinery and equipment supplied, the company will ensure minimal cost of your projects.